Felix is a Director of Photography who shoots commercials, music videos, narrative films and documentary. He is currently based in London. Originally from Germany, he obtains a strong passport and speaks a bit more than three languages.
He shot award winning films that screened at festivals around the world including LA Film Festival, BFI London Film Festival, Durban International Film Festival, Cannes and many more.
His debut feature film 'A Moving Image' was released in UK cinemas in 2017.
Felix studied at the Arts Institute at Bournemouth and FAMU in Prague. He worked in the camera department for several years learning from some of the top craftsmen in the film industry before becoming Director of Photography.
2017
Best Cinematography Calcutta International Film Festival – The 13th (feature film)
2015
Best Cinematography Blackbird Film Fest – Two Fish (short film)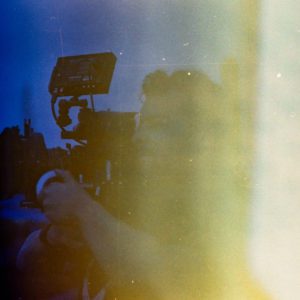 Feature Films
WINNER
Independent Spirit Film Production Award – Screen Nation Awards
Special Mention – Black Star Film Fest Philadelphia
NOMINATED
Best Feature Film World Fiction – LA Film Festival
OFFICIAL SELECTIONS
LA Film Festival
Black Star Film Fest Philadelphia
BFI London Film Festival
Urbanworld Film Festival NYC
Durban International Film Festival
Encounters Film Festival Bristol
THE 13TH (2017)
WINNER
Best Cinematography – Calcutta International Cult Film Festival
Best Horror Feature Film – Calcutta International Cult Film Festival
Best Supporting Actress – Calcutta International Cult Film Festival
Best Editing – Calcutta International Cult Film Festival
Best Sound Design – Calcutta International Cult Film Festival
Best Feature Film – London Independent Film Awards
Best Original Score – London Independent Film Awards
Best Actress – London Greek Film Festival
NOMINATED
Best Cinematography – London Greek Film Festival
OFFICIAL SELECTIONS
LA Film Festival
Black Star Film Fest Philadelphia
BFI London Film Festival
Urbanworld Film Festival NYC
Durban International Film Festival
Encounters Film Festival Bristol