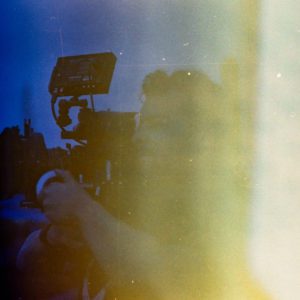 Felix Schmilinsky is a Cinematographer who shoots narrative films, commercials, music videos, documentary and video art. He is based in London since having emigrated from his native Germany.
He enjoys collaborating with directors who possess a unique view on the world. His goal is always to tell a powerful story and offer the audience glimpses into uncharted territories.
He shot award winning films that screened at LA Film Festival, London Film Festival, Saatchi Gallery, Short Film Corner at Cannes and many other festivals all around the world. His debut feature film 'A Moving Image' was released in UK cinemas in 2017. It also received a Special Recognition at Black Star Film Fest Philadelphia. In 2015 Felix won an Award for Best Cinematography for the short film 'Two Fish' at Blackbird Filmfest in New York.
Felix studied Cinematography at the Arts Institute at Bournemouth and the prestigious FAMU in Prague. He worked in the camera department for several years learning from some of the top craftsmen in the film industry. Felix is also a devoted street photographer who loves experimenting with different film formats and old cameras. Years of photographing give him a strong sense for composition and for when to pull the trigger.